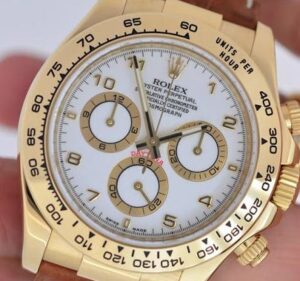 If you own a high-end Rolex watch, you may want to get it insured. The first step is locating the right Palm Springs Rolex appraiser. Finding a qualified Swiss watch appraiser is not as simple as visiting your local Palm Springs jewelry store.
It involves locating an insurance appraiser who has in-depth experience in valuing used Rolex timepieces—an Palm Springs watch appraiser who won't overvalue or undervalue your investment-grade timepiece.
Insuring a Rolex: Choosing a Palm Springs Rolex Appraiser
Your Rolex watch is like a living organism; it's constantly changing, and you want to make sure your Rolex appraiser has the experience necessary to give you an accurate valuation.
A good Palm Springs Rolex appraiser needs to be actively involved in the buying and selling of used Rolex watches—that means being out in the field, traveling, going to trade shows, etc. If you visit the average Palm Springs jewelry store, you might be dealing with a gemologist who sits in their shop all day and simply looks up your watch online.
However, there is no Kelley Blue Book for watches like there is for cars or Rapaport Report like there is for diamonds. When choosing a Palm Springs Rolex watch appraiser, ask them if they belong to any watch organizations and how often they attend trade shows. The International Watch and Jewelry Guild (IWJG) is world's most active central exchange for acquiring, buying, selling, and trading fine vintage, collectable timepieces. IWGJ membership helps confirm that your California Rolex appraiser has the experience you're looking for.
Palm Springs Watch Appraisals: Is My Rolex Overvalued?
When obtaining a Palm Springs Rolex appraisal, you might think that your greatest concern is an undervalued watch appraisal. Actually, an inflated Rolex appraisal is more common. When this happens, you may end up over-paying on Rolex insurance fees. For example, let's say your vintage Rolex is appraised at $6,000. This same Rolex watch (same model, same year, same condition) may be on sale at eBay or an estate jewelry store for only $3,000.
Why do inflated Rolex appraisals happen? There are a two main reasons why your insured Rolex may have been overvalued. One, the watch appraiser might inflate the value so as to justify their appraisal fee. Meanwhile, the insurance company will accept this inflated value because it means they can charge you a higher insurance premium. Since most insurance companies will replace your lost or stolen Rolex watch with another used Rolex, it doesn't matter to them if the appraisal is inflated. After all, they will be replacing your watch, not paying you the amount that is listed on your Palm Springs Rolex appraisal.
The other reason for inflated Palm Springs Rolex appraisals is that the watch appraiser might not know any better. Many qualified jewelry appraisers who are good at appraising the value of fine jewelry have little experience in appraising investment-grade used timepieces. When appraising a used Rolex watch, they may (as mentioned before) simply look up the value of a similar new Rolex online, and when doing so accidentally inflate their appraisal.
Excessive insurance fees are not the only bad side effect of an inflated California watch appraisal. There is also the let-down you'll experience when it is time to sell your Rolex in Palm Springs. Imagine how it feels to inherit a Rolex Daytona, have an appraiser give you a written appraisal that says it's worth $19,000, only to discover when you go to sell it that the same watch can be bought on eBay (retail) for only $6,000, and that no watch dealer in the country will pay you more than $3,500 for it (wholesale). As crazy as this seems, it happens more often than you might think.
Receiving a Palm Springs Rolex Appraisal for Insurance
How much is my Rolex worth? When taking your valuable timepiece to a qualified Palm Springs Rolex appraiser, there are at least six different factors that will be considered:
1. Complexity: Each Rolex timepiece is a miniature works of art, each one individually hand-crafted by a master watchmaker. A Rolex watch can have as many as 200 small intricate parts, and up to 15 mechanical functions or "complications". The level of complexity found in your timepiece contributes significantly to its value.
2. Rarity: The production size for your particular model of Rolex watch during the year it was made could greatly affect its value.
3. Condition: Whether you're dealing in fine estate jewelry or antique collectables and furniture, you'll always hear that "condition is everything." The same statement applies to pre-owned Rolex watches.
4. Material: As with any type of precious gift asset, what your Rolex is made of can make a big difference.
5. Year: A Rolex Submariner made in 1986 should not be appraised at the same value as a Rolex Submariner made in 2011 (though believe it or not, many jewelry stores make this kind of mistake when appraising used Rolexes).
6. Market Conditions: This can fluctuate almost daily.
Because of the many factors that simultaneously work together to determine the value of a high-end Rolex watch, it's imperative that your Palm Springs Rolex appraiser be experienced with all of them and how each one affects the value of your timepiece.
Palm Springs Watch Buyer is one of the country's most recognized buyers and appraisers of Rolex watches—regularly purchasing investment-grade timepieces valued into the five and six figures. If you have already have had your Rolex appraised and insured, and are now ready to sell your Rolex for an immediate and fair cash offer, please see our article: How to Sell a Rolex in Palm Springs.