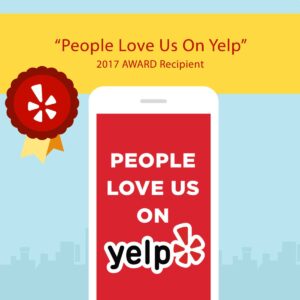 Palm Springs Watch Buyer is one of the country's most recognized and trusted buyers of high-brand Swiss timepieces, large carat diamond rings, and antique jewelry. Our Palm Springs clients can read below a sample of what clients have said over the years about selling their valuable watches and estate jewelry.
Tell Us About Your Watch
Sell a Watch in Palm Springs, CA
"Great experience from start to finish. I dealt with Paula who quickly responded and gave an email quote price after sending only a few pictures of my Rolex. They offered to insure and evaluate the watch by mail, but I felt a little uneasy so they offered for me to meet them in person at their office with Carl. It was seamless relaxing and low pressure and they offered cash out the door for the watch in a very safe setting with complete one on one attention.

Very pleased, very easy, and would definitely work with these folks again. I did also go to three other jewelry buying places in the area and all verified that the price I was getting with Paula and Carl was fair. As a sidenote the education I received about diamond shopping for my wife's ring will likely save me thousands on a separate purchase making this deal all the more worth it."

Jason Y. Yelp Reviews
"I inherited a vintage Rolex. About 40 years old. Though I didn't have the original paperwork or box, Palm Springs Watch Buyer was open and interested in working with me. Paula Dabney was EASY, accommodating, knowledgeable and comforting during the process. The initial price she quoted me was the price we ultimately agreed on after inspection. The process was quick and efficient and any concerns or questions I had were answered promptly all along the way. I'd recommend checking out these folks if you're interested in selling watches and jewelry."

Brian C. Yelp Reviews
"Excellent service! My contact/sales person, Paula Dabney was very reassuring on phone and in the email exchanges in-between the consummation of the transaction over my Cartier wristwatch. More importantly and beyond the courtesy, was the consistency and commitment to their pledge to get me the best offer. Among several other buyers, Paula did deliver the good news as promised. Thank you Paula."

Nduka I. Yelp Reviews
"Paula was so great to work with! Very professional, and they offered the best price for my Rolex GMT II (over 2 other watch companies that buy used time pieces). No bait and switch here — take good photos of what you are selling and give them as much detail as you can so they can offer you the correct amount to start with. No surprises. They paid exactly what I was offered. Great experience. I wouldn't hesitate to recommend their services to anyone. Thank you!"

Kyle N. Google Reviews
"I appreciated their professionalism and responsiveness to me. I have been deciding if I want to sell my watch. Paula kept in contact, explained the process to me and followed up with me each step of the way. And it was fast! I highly recommend using them if your deciding to sell some of your high end jewelry."

Michelle M. Yelp Reviews
"I can't express how much Palm Springs Watch Buyer will go to bat for you. Over a period of 2 weeks working with them on a piece of jewelry and a watch, I truly felt they understood the way my wife and I felt about those two pieces. I especially want to thank Paula and Jacqueline for going above and beyond to get us the cash to make my wife's dreams come true. Thanks again to Paula and Jacqueline for a job well done."

Darrell A. Yelp Reviews
"Absolutely seamless sale of a two tone Rolex Submariner. The buy bid was honored, no changing of bid after receiving the watch. As far as I am concerned this is the only place to sell your jewelry and watches. Paula was super professional and easy to do business with. I was a little apprehensive, but after reading all of the reviews, I felt confident, and so should you."

Richard L. Yelp Reviews
"I had an outstanding experience dealing with Paula to sell a watch. Professional. In every aspect of the transaction, Paula was clear, accurate, knowledgeable, and very pleasant to deal with. I found this business through reading other reviews and decided to try. I'm writing to add my voice to the many who have had a great experience with Palm Springs Watch Buyer. I will look no where else for future transactions – I recommend you do the same and contact them first."

Paul K. Google Reviews
"Rarely do I gush about a business in a review, but in this case I will happily make an exception. Recently I decided to sell my old Rolex that I no longer wore. After reaching out to multiple potential buyers, Paula at Palm Springs Watch Buyer provided the most competitive cash offer and made the process both fast and easy for me.

Each step of the very professional process was seamless, and within 48 hours of the initial estimate I had an incoming wire transfer for the full amount. No consignment offer, no contingencies, and no funny business. Highly recommended, I would certainly do business with them again."

Lee F. Yelp Reviews
"After reading many of the reviews about DEJB on the internet, I decided to take the plunge and contact them about a vintage Rolex watch that belonged to my father and had been tucked away for about 40 years. Paula Dabney responded immediately and walked me through a very simple process to evaluate the watch and arrive at a fair price. The entire transaction was very positive, and I am really glad I discovered this company. I would definitely recommend them and will certainly do business with them in the future if I have any other items of value to sell."

Eileen D. Yelp Reviews
"I found Palm Springs Watch Buyer to be great to work with and respectful of my time frame. Paula was very good at following through on their commitment to me and was extremely pleasant to work with. I would recommend Paula to anyone seeking to maximize their value received when selling a Rolex. The process was expedient and easy."

James H. Yelp Reviews
"Let me just say that I was pretty skeptical in the initial process of selling my Rolex watch. I had already been offered insultingly low amounts for my watch and was wondering whether I would ever find a decent jeweler to deal with. I stumbled upon this jeweler, and was very very impressed. Such a professional experience working with Paula D. I honestly was shocked at how great the experience and process went. Even the wiring of the funds went smoothly and immediately.

I honestly felt that it was a win win situation that I went ahead and had them look at my second watch which was a Cartier. In that circumstance again, the deal was handled very professionally and reasonably. I felt that working with Paula D and Palm Springs Watch Buyer was a win-win for both of us. Highly recommend these folks and give them an A+ for customer service."

Maria M. Yelp Reviews
******************
Get a Free Watch Appraisal in Palm Springs, CA
Contact Palm Springs Watch Buyer now for a free preliminary appraisal and cash offer for your valuable timepiece. We look forward to showing you why we have earned the reputation as the best place to sell a watch in Palm Springs, CA.