With Palm Springs Watch Buyer, you can sell your valuable watch without ever leaving the comfort of your home. We provide the same excellent cash offers to clients who ship us their fine timepiece, as those who visit us in person.
The shipping process is simple, highly secure, and comes with owner Fletcher Blackburn's personal guarantee of complete satisfaction, or we will return your items at our expense.
Step 1 – Provide Us With a Few Details
1) Fill out the online form below. Provide us with as much detail as possible about your watch, along with up to 5 photographs of your item and scans of any lab reports or authenticity certificates that you might have.
Step 2 – Free Telephone Consultation
One of our Palm Springs watch buyers will contact you within 24 hours (weekdays) to provide you with a free consultation and preliminary appraisal of your watch. We will then send you a free (pre-paid) FedEx Overnight shipping label or a free FedEx Overnight package in which to ship your luxury timepiece back to us.
Step 3 – Ship Watch Securely at No Cost
Ship your valuable timepiece securely via insured* FedEx Overnight. Every package is fully insured up to the maximum value of your luxury watch, as agreed upon during our telephone consultation.
In order to begin the process of shipping your watch to us, please contact Palm Springs Watch Buyer by phone or email (below) to request a complimentary FedEx Shipping Label and detailed shipping instructions. This label is good for 7 days.
Once you prepare your package and affix the label to the outer box, you can then hand it to the FedEx agent behind the counter at any FedEx/Kinko's location nearest to you. Be sure the agent scans your package and gives you a printed receipt showing proof of shipping and a tracking number.
*Packages shipped to Palm Springs Watch Buyer are insured by Parcel Pro, a UPS Capital Company which specializes in insuring high value jewelry, diamonds, and gemstones. Read more about Parcel Pro by Clicking Here.
Step 4 – Review & Accept Our Cash Offer
After receiving your luxury timepiece, Palm Springs Watch Buyer will conduct a complete market appraisal of your timepiece and contact you within 24 hours with an immediate cash offer.
Step 5 – Get Paid $$$ Within 24 Hours

On acceptance of our cash offer, we will issue your payment via bank wire transfer, cashier's check, or Western Union within 24 hours. Should you decide not to sell your watch with us, we will ship the timepiece back to you at our expense. At Palm Springs Watch Buyer, your complete satisfaction is our priority.
Start Now. Fill Out the Contact Form or Send an Email.
Tell Us About Your Item
FAQs About Selling a Watch From Home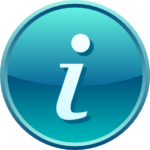 1) How long does the whole process take? The entire process from first contact to cash in your bank account can take anywhere from 3 to 7 days, depending on when we receive your preliminary information and you FedEx us your item. Do let us know if you need the process expedited.
2) How long is my free shipping label good for? The free shipping label and insurance on your package are good for 7 days. If you need to delay sending your item to us, simply call us and we will issue you a new shipping label.
3) Can I track my shipment to you? Yes. You will receive a tracking number which you can use to check the progress and status of your package. FedEx Live Tracking.
4) Where can I get the proper packing materials to ship my watch? You can go into any local FedEx/Kinko's location to get all of the packaging materials you'll need to prepare your package for shipment.
5) Should I ask for a receipt when shipping my watch? Yes. When you hand your package to the FedEx/Kinko's employee to be shipped, be sure to have them physically scan the package(s) and print you a receipt for each package.
6) Can you give me more detailed instructions for packaging my watch for shipment?
Place your watch inside of the smallest box they will fit into, then add bubble-wrap or styrofoam peanuts to prevent the items from rattling around.
Place the box with your watch inside of a larger FedEx box and secure it inside this larger box with tape or fill the extra space with crumpled paper, bubble wrap, or styrofoam peanuts, so that the smaller box does not slide around within the larger box.
Secure the outer box with heavy-duty clear packaging tape.
Do you have other questions about how to sell a luxury timepiece in Palm Springs? Call 760-422-5700 and we'll be happy to help.
Tell Us About Your Item
Discover why clients throughout California consider us to be the best place to sell a watch in Palm Springs, California.