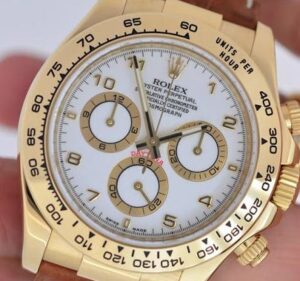 If you are wondering how to sell a used Rolex watch in California, Palm Springs Watch Buyer can help. We are widely recognized as one of the best ways to sell valuable pre-owned Rolex watches in Palm Springs and greater California.
Thanks to our exclusive network of private Rolex buyers and collectors, we are able to regularly pay our clients not only more cash than any other watch buyer, but also more than they would have obtained by selling their Rolex through an online watch auction.
Because Rolex watches are made with such precision and with superior high-grade materials, they can yield their owners a substantial cash offer from luxury watch buyers. You can rely on Palm Springs Watch Buyer to freely share with you all of our expert knowledge, so that you can make the best educated decision about how to sell your Rolex watch.
View Some of Our Recent Rolex Watch Buys
[Not a valid template]

In the material below, our Rolex buyers will cover some common questions that clients have when planning to sell a used Rolex watch to Palm Springs Watch Buyer.
1) Does the state of the band affect the price when selling a Rolex in Palm Springs?
Yes it does. Selling a used Rolex with a tight (like new) original band will bring you a higher cash offer than if the band is loose and older looking.
2) Can I sell a used Rolex watch in Palm Springs even if it is not working?
Yes, you can. This may be surprising but you can often sell a Rolex watch that is not working for a price that is not far below the price of a used Rolex in working condition. The reason for this is that professional Rolex buyers can ordinarily have a Rolex that is not working repaired for a reasonable price.
3) Will I get close to the retail price when selling my Rolex?
While Rolex watches do hold their value well, you should not expect to receive a cash offer close to the retail price. You need to keep in mind that the jeweler who sold you your Rolex needs to make a substantial profit to stay in business. Just as when a car driven off a lot immediately depreciates in value some 20-30%, so does a new Rolex watch immediately depreciate in value once it has been bought (the exact percentage of depreciation will vary).
In addition, the Rolex buyer who purchases your used Rolex needs to make a profit too, so that that he or she can stay in business. Therefore, while you can expect a substantial cash offer for a used Rolex, the amount will ordinarily not be close to the retail price–the exception being for certain vintage, limited-edition, and antique Rolex models which are hard to find and in high demand.
4) How can I tell if my used Rolex watch is fake?
It's always upsetting to discover that you've unwittingly purchased a fake Rolex watch. But due to the prevalence of fake Rolex watches, it is a situation that sometimes occurs. Here are a few quick indicators of a fake Rolex watch:
A Rolex with a skeleton dial (a dial that displays the moving parts of the watch).
A Rolex that says that it was made in China.
A Rolex watch that has a see-through glass case back.
A Rolex Oyster Perpetual that does NOT have a screwed-back case.
5) Can I sell my Rolex watch for a good price if it contains non-Rolex parts?
Rolex buyers place a much higher value on a Rolex watch that has all of its original Rolex parts. It's important that all Rolex owners ensure that authentic Rolex replacement parts are used when having their Rolex watch serviced, because non-Rolex parts will significantly lower the timepiece's value. That being said, depending on what has been replaced, you may be able to get a good price when selling your used Rolex.
The best thing to do is to take advantage of Palm Springs Watch Buyer's free verbal Rolex appraisal to discover how much your timepiece is worth to our Rolex buyers.
6) Does supporting sales material increase the offer when selling a Rolex watch?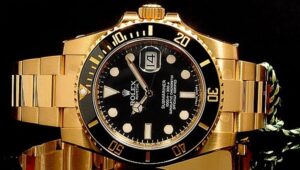 Absolutely. As you may know, there is probably no timepiece more often copied than a Rolex. There a literally hundreds of thousands of counterfeit Rolex watches in circulation. This can make it more difficult to sell a used Rolex watch without the original box and papers.
While a professional Rolex buyer can authenticate your Rolex watch without such items, they may find it more difficult to resell your watch to another customer. So, to get the best possible price when selling your Rolex, do include all and any original sales materials than came with your purchase.
7) Should I refurbish the dial before selling my used Rolex watch in Palm Springs?
The answer is no. You probably have seen TV shows where a person selling a valuable vintage or antique item is told they never should have refurbished their item because collectors prefer the original untouched finish, regardless of its state. The same goes for Rolex watches. Even if the dial on your used Rolex does not look like new, you do not want to have it refurbished.
Get a Free Rolex Watch Appraisal – Palm Springs Rolex Buyers

Our Palm Springs Rolex buyers make generous cash offers on all models of Rolex watches, including the Commando, Thunderbird, Turn-o-graph, GMT-Master, Masterpiece, Cellini, Oyster Perpetual, Day-Date, Airking, Explorer, GMT-Master II, President, Submariner, Datejust, Yacht-Master, Daytona, Pearl-Master, and more.